All Movies are for children 6th through 12th Grade
March 28, 2017
6:00-8:00pm
Rated PG-13
Twilight

A teenage girl risks everything when she falls in love with a vampire.

April 25, 2017
6:00-8:00pm
Rated PG
The Lightning Thief


A teenager discovers he's the descendant of a Greek god and sets out on an adventure to settle an on-going battle between the gods.

May 23, 2017
6:00-8:00pm
Rated PG
Goosebumps


A teenager teams up with the daughter of young adult horror author R. L. Stine after the writer's imaginary demons are set free on the town of Madison, Delaware.

June 27, 2017
6:30-8:00pm


Rated PG-13




The Hunger Games



Katniss Everdeen voluntarily takes her younger sister's place in the Hunger Games, a televised competition in which two teenagers from each of the twelve Districts of Panem are chosen at random to fight to the death.
July 25, 2017
6:30-8:00pm
Rated PG
The Last Song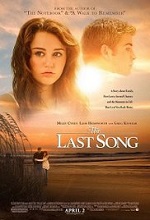 A rebellious girl is sent to a Southern beach town for the summer to stay with her father. Through their mutual love of music, the estranged duo learn to reconnect.

August 22, 2017
6:00-8:00pm
Rated PG
The Lion, the Witch and the Wardrobe

Four kids travel through a wardrobe to the land of Narnia and learn of their destiny to free it with the guidance of a mystical lion.

September 26, 2017
6:00-8:00PM
Rated G
The Princess Diaries


Mia Thermopolis has just found out that she is the heir apparent to the throne of Genovia. With her friends Lilly and Michael Moscovitz in tow, she tries to navigate through the rest of her 16th year.

October 24, 2017
6:00-8:00pm
Rated PG-13
Miss Peregrine's Home For Peculiar Children


When Jacob discovers clues to a mystery that stretches across time, he finds Miss Peregrine's Home for Peculiar Children. But the danger deepens after he gets to know the residents and learns about their special powers.
November 28, 2017
6:00-8:00pm
Rated PG
Harry Potter and the Prizoner of Azkaban

It's Harry's third year at Hogwarts; not only does he have a new "Defense Against the Dark Arts" teacher, but there is also trouble brewing. Convicted murderer Sirius Black has escaped the Wizards' Prison and is coming after Harry.

December 26, 2017
6:00-8:00pm
Rated G
High School Musical


Troy and Gabriella - two teens who are worlds apart - meet at a karaoke contest and discover their mutual love for music.

January 23, 2018
6:00-8:00pm
Rated G
The Princess Diaries 2: Royal Engagement


Now settled in Genovia, Princess Mia faces a new revelation: she is being primed for an arranged marriage to an English suitor.

February 27, 2018
6:00-8:00pm
Rated PG
Middle School: The Worst Years of My Life


Imaginative quiet teenager Rafe Katchadorian is tired of his middle school's obsession with the rules at the expense of any and all creativity. Desperate to shake things up, Rafe and his best friends have come up with a plan: break every single rule in the school and let the students run wild.

March 22, 2018
6:00-8:00pm
Rated G
Radio Rebel


Tara, a painfully shy high-schooler, has a secret: she is also a confident DJ known as Radio Rebel, who lends her voice to others.

April 24, 2018
6:00-8:00pm
Rated PG-13
The Blind Side


The story of Michael Oher, a homeless and traumatized boy who became an All American football player and first round NFL draft pick with the help of a caring woman and her family.